2 tags
7 tags
2 tags
4 tags
3 tags
2 tags
4 tags
1 tag
3 tags
3 tags
Exploring San Francisco is a never ending journey. I have fallen deeply and madly in love with General Store, located in Outer Sunset - the sleepy surfer side of the city and next door to a fantastic brunch spot Outerlands. I love how one day I hardly know such places in the city exist and the next day I can't wait till we can go back.   Photos by SF Girl by Bay.
5 tags
1 tag
I'm pretty proud of my huz. He recently shot the lookbook for Scout, a super manly outdoors company based in Seattle, and it came out so fab it'll make you want to pack your gear up and escape to the mountains immediately. Check it out here.
3 tags
I'm a married lady! In October Wes and I got hitched. It was an intimate affair with 40 or so of our closest friends and family members at our favorite coastal getaway, The Pelican Inn, an old English cottage tucked away in Northern California's hidden Muir beach. The Inn boasts a conservatory, secret snug room, 5 fireplaces and pub! We dined on fish and chips, drank proper English...
3 tags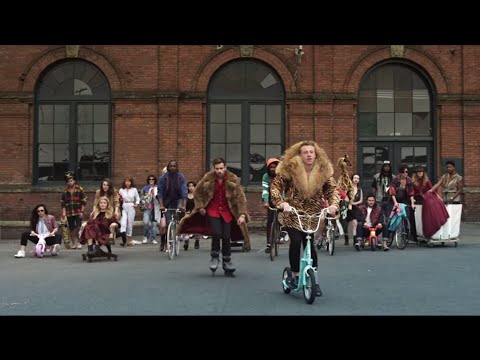 13 tags
Here's how crazy OCD I am, I keep several bookmark folders that organize the blogs I frequently read, recipes I want to try, articles I should read, and of course items I want to buy. That last folder is called "WANTS" (all caps okay) and every now and then, when I have a little extra money laying around, I treat myself to something from this folder. So in the spirit of the...
2 tags
More photos from the road.
3 tags
3 tags
I'll take one of each from Nashville's Imogene + Willie fall line. 
We've been criss crossing through parts of California for nearly a year now and still, hard to believe, I am surprised by what I see.
2 tags
I stumbled upon Joinery a few weeks ago and instantly fell in love with their linens, rugs, and pottery. Has anyone else noticed the complete lack of authentic and well designed home goods online? I have been scouring the land for a great blanket to replace our down comforter that is WAY TOO HOT to even deal with at night and keep coming up empty handed. Beyond brands like Pendleton or going...
All the places we go. More photos from the road to come.
1 tag
One of my favorite weekend rituals is to go exploring in a nearby forest with my man and my dog. We wandered down to Big Basin a few weeks ago and walked beneath the redwoods. Mosley wasn't exactly on his best behavior; he couldn't quite understand the concept of the leash and why it kept interfering with his desire to run after every wild scent. Another cool thing about this ritual...
5 tags
Whenever friends come to visit or pals from around town want to congregate we always end up at Citizen's Band. It's got the atmosphere of an old diner, the look of a trendy coffee joint, and the menu of a first class restaurant. The mac n' cheese is irresistible - even people who hate mac n' cheese (weirdo's) love it. The noodles are warm, the cheeses are melty and...
2 tags
1 tag